Blockchain technology: unstoppable in the poultry sector in Spain
Blockchain technology revolutionized how processes are carried out, now more digitalized and traceable. But how does it work? How is it being applied in the poultry sector in Spain?
It is a technology based on a decentralized and synchronized data base that is distributed in a way that all transactions within the processes are safely recorded. Thus, the main advantages that businesses will obtain are digitalization, traceability, and efficiency (as there will be no need of having an additional verification of the information validity).
To incorporate blockchain technology is a challenge for the agri-food sector that little by little is having more presence and will be an added value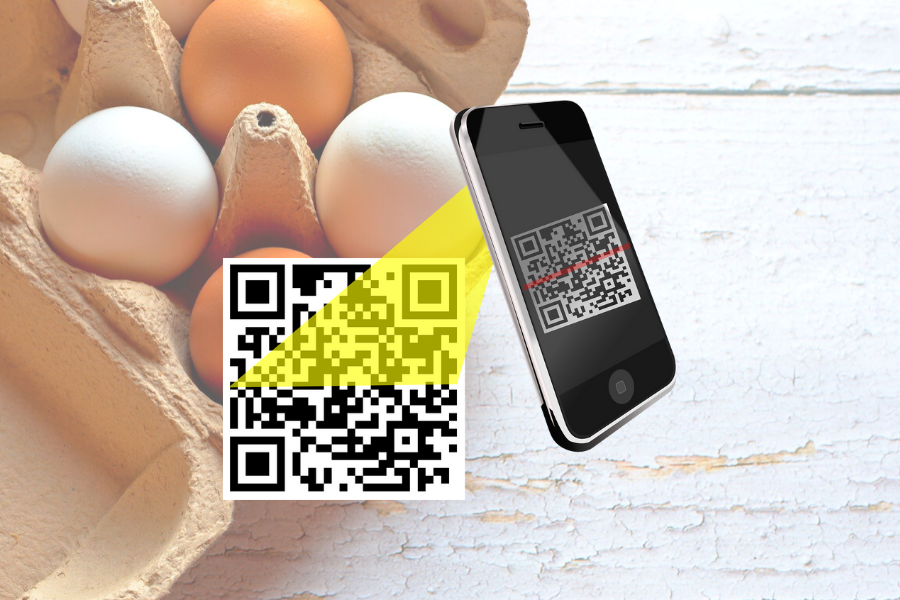 Costs saving, as it has implementation is relatively economic and its benefits (unreachable to obtain in other ways) are proved in the long-term.

Ease of use for all the agents involved: from egg producers, transporters, retailers, …
Customers increasingly demand to have complete information about the products they buy. By being able to uniquely identify each item and device used, and store and trace that identification at any time, we will manage to respond to that trend. How do we put this into practice?
Grupo Avícola Rujamar has announced the inclusion of blockchain technology in its supply chain and extending it to all its operations and production processes as a long-term goal
Rujamar, a leading Spanish producer of cageless eggs, has included blockchain technology in its production process with an initial investment of 235,000 euroes. The first phase of the changeover process will include medium and large eggs in a production line with 120,000 hens. Their forecast is really inspiring: Rujamar plans to extend this system to their entire production, 1.2 million animals.
Each egg is coded with a number that identifies both the type of production system and the origin. For the former, it will appear information about all the variables that have been measured: the laying of the egg, storage time, age of the hens, and so on. For the latter, it will include country, estate, city, farm, … In other words: Máximum transparency.
With this recognition, customers are informed in real time through a QR code that they only need to scan with a smartphone. According to Ruben Martínez, Rujamar CEO, the code could help in the event of a food safety alert and quickly detect a suspicious batch.
"The code is generated with each batch of product and is printed at the same time. Previously, the productive and informational data that you want to transmit to the client associated with that batch are entered. Each of these has its QR code that is modified by ship and commissioning date. It is an incredible advance. It is a great solution for traceability, food safety and giving the consumer information never provided from the labeling", explained Rubén Martínez in his statement.
Despite this new is merely leading the news headlines of the last few days, we must remember that Montsoliu, organic egg company, had already implementED this technology in 2019.
Montsoliu moved forward to blockchain two years ago
With the same objective of combating possible fraud and offering maximum traceability, safety, and transparency, they identify their batches with QR codes. Consumers can download a document that proves the ecological character of the products and informs about the following aspects:
Day and time of egg laying

Time in which they have been collected

Time when they were packed

Day and time of departure from the logistics center

Arrival at the supermarket

Feeding of the hens, as well as the guarantee that all the components of the feed were from organic farming

Certificate that the farm of origin is ecological, and it is also inserted a link to connect live to a webcam to observe the hens.
Therefore, Monsoliu achieved to ensure that the data is not susceptible to be modified and had a great initiative within the Spanish poultry sector.
Conclusions
In any case, it seems we are moving to a new trend in the consumption habits, which will be more focused on more sustainable and conscious purchases. Consumer confidence is paramount, and more companies will be willing to make this investment to gain it. We just need time to see these changes, which will ensure an end to bad practices and fraud.
Efficiency, transparency, traceability, food safety, information… are only a few of all the advantages that the agri-food industry will obtain by changing the working culture.