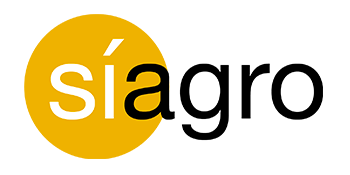 Having the best ally when making data-driven decisions is the key to success
Síagro is an innovative statistical platform programmed from R that relies on the tools and methodologies used in the continuous process improvement to analyze data and create reports that guide towards correct decision-making.
What you will achieve …
For any company, regardless of their size, type of business and industry
COMPETITIVENESS
You will improve the productivity of your company and the quality of the products through the application of strategies such as Six Sigma, Lean Management and Kaizen.
EFFICIENCY
You will implement the methodologies to improve the quality of your products and the efficiency in the production.
INVARIABILITY
Your working protocols will be as uniform as possible, generating a decrease in variability and the standardization of your processes.
INNOVATION
You will promote the innovation within your company and sustainability of your processes.
SUSTAINABILITY
You will achieve greater energy efficiency, as well as the reduction of pollution by lowering the carbon footprint.
FLEXIBILITY
Thanks to its modular architecture, you will be able to expand and customize the functionalities according to your needs, incorporating new components and maintaining the simplicity that characterizes Síagro.
SIMPLICITY
Easy-to-use web interface with fluid work process. You will use R without programming.
FOR SMEs
Better understanding of your internal processes, thus being able to innovate them and respond to market changes with minimal effort.
The future will no longer be so uncertain.
You will make your decisions with objective, secure and reliable data obtained with the most advanced statistical methodologies, instead of relying on predictions based on intuition or sensations.
Use R without programming? Yes, It is possible.
Síagro is an interactive web application created from Shiny that will allow you to interact and understand your data in a faster and easier way.
You will have access from any web browser, you only need Internet access and your desire to improve!
*ICT platform based on free software technologies
Once you acquire the plan that best suits your needs and choose your access credentials, you will have to access www.siagro.es and log in
From the dashboard, you will have access to the manual for using the application, the uploading files, analysis, and reports, as well as setting the language.
Load your databases. From moment 0, Síagro will notify you of any violation or error that may interfere during the development of the analysis. You will be trained by the T&T team to learn how to use the platform. .
Record and select the statistical analyzes you need. Organized by SPC, Exploratory Analysis, Pattern Detection and Prediction Models, each offers all the analyzes that characterize it.
Include the different analyzes and results in the partial report as well as your own notes and interpretation.
Merge your results into a single final report. Edit the RMarkdown report to your needs and then, preview the result. Once finished, you can download it as a Word document for its distribution.
If you want to go from …
To…
We will be there to help you whenever you need it.
It provides a better knowledge of the processes, allowing to control performance, quality, and act in the face of future problems..
The platform is capable of instantly analyzing the data of all industries and allows continuous decision-making after the implementation of any changes.
*Through continuous process improvement activities
Apply success strategies
Six Sigma
DMAIC Strategy. Reduction of variability.
Profitability and productivity.
Lean Management
Elimination of unnecessary resources.
Value creation
Kaizen
Small changes for better results.
Quality control and management
And more…
Statistical techniques for Scientific Data Analysis.
Business development.
Through methodologies for continuous process improvement
Descriptive analysis
Better understanding of the past and current state of the process by creating data storage systems adapted to each business.
SPC, Statistical Process Control
Long-term process performance using control charts to distinguish variations not due to natural causes and achieve the highest quality. You will get control charts, analysis of the process capacity, CUSUM, EWNA charts, …
Pattern discovery
Principal Component Analysis (PCA) – Predictive models, exploratory analysis.
Creation of clusters (hierarchical, k-means, …).
Inferential Statistics
Through induction, you will determine properties of a statistical population to reach useful conclusions.
Machine learning
Scientific discipline in the field of Artificial Intelligence that creates systems that learn automatically. With Síagro you bet on digital transformation.
Simulation techniques
When it is necessary to respond to complex problems of a probabilistic type, these models help obtain estimates with lower assumptions.
It can create reports for single or multiple databases, allowing them to be included in a consolidated report and having all the information that you decide instantly.
We also offer customized studies and specific advice on demand.
With Síagro you will improve your efficiency and productivity easily and quickly thanks to the best statistical techniques.
From the first moment, we will provide you will resources to learn how to use the platform and will be the support you need so that you can get the most out of it.
Documentation
Didactic: Use according to the type of business and implementation
Technique: Administration, configuration, expansion of the platform, tools, frequently asked questions, …
Video tutorials
At any time, you can access video tutorials in which we show you the steps to obtain a certain graph and / or type of statistical analysis.
You will also find statistical cases that will help you discover new analytical models and decide which one best suits you.
And if not … we are here to help you!
Personalized training
Our team of technicians will help and advise you from the beginning.
The sessions will take the direction of your choice. Do I want to emphasize one type of analysis or do I prefer to know the full scope of the platform? Or maybe I am interested in both?
Would you rather delegate
the most technical part to us?
We also offer custom studies and specific advice on demand
You use it
Plans according to time of use
Personalized training
Unlimited databases
Access to all the analyzes that the tool offers
We do it for you
Advice for the collection of information
Preparation of database files and metadata
Analysis and custom reports
Periodic service
Additional services such as the installation of the programming for the incorporation of Síagro in the client's ERP or CRM, the automation of data preparation, …
Customized solutions. Get in touch with us and we will develop a flexible plan for you.